Beto and the Fairlanes is Robert Skiles' whimsical creation that started out as music for a Latin Jazz ballet named "El Perdido".  However, when the ballet failed to materialize, Robert, along with some of his closest friends, recorded the "El Perdido" music in studio 1A at the University of Texas.  Soon after that, Beto and The Fairlanes were featured on a live broadcast from KUT radio hosted by the local jazz DJ, Fred Bourque. The response was immediate!  All of the radio station's phones lit up at once.   At that moment, the band instantly created a fan base that continues to grow to this day, 40  years later!

(For more on the formation of  Beto And The Fairlanes, see  link to "My Story" )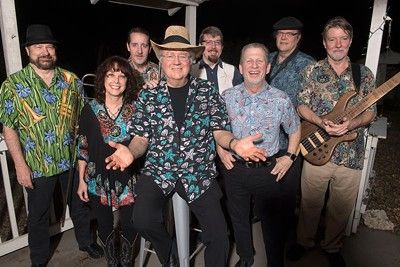 BUY SOME BETO!
Check out our
40th Anniversary T-shirts
and our music - downloads, CDs and Vinyl!